Projects:
Chameleon

Read case study here »

Chameleon was inspired by a trip to Japan in December 2019. My first time back to the motherland in over 10 years, I was amazed by the thrift and vintage scene in Tokyo. Neighborhoods filled with eclectic secondhand stores filled to the brim with beautifully curated and affordable offerings.

Chameleon is my attempt at bringing a Japanese vintage experience to America — specializing in Japanese vintage and secondhand designer menswear. We currently sell at Silverlake Flea Market and Little Tokyo in Los Angeles, as well as private styling appointments.
Chameleon makes monthly clothing donations to the local communities in Los Angeles and San Francisco.
archive layer (archived)
Read my case study here »


Creative director + design lead for a shopping site that scrapes the internet for vintage designer "archive" pieces. Archive Layer allows anyone to shop across a multitude of niche boutiques in one place. The site also publishes editorial pieces, including data-driven reports on insights we learn from the scraper.

Design all social content, branding, and UI.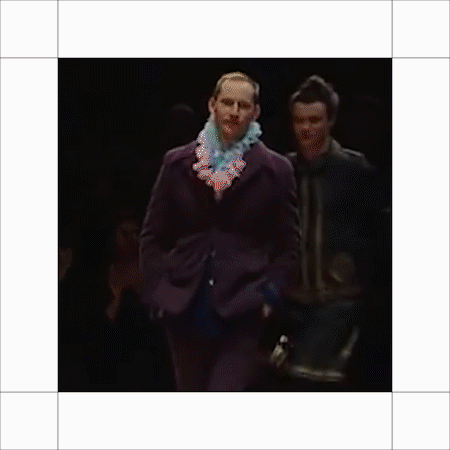 Team: Jeff, Travis, Kenny
me.ai (IDEO CoLab case study)

IDEO Co-Lab Fellowship project that explored how an ecommerce client might utilize artificial intelligence to provide better product recommendations.
Experiments:
- Expert Interviews.
- Tastemaking algorithm research (Spotify, Stitchfix, Netflix, FB, Instagram.)
- Amazon Mechanical Turk to test how "tastemaking personas" relate to products.
- Using cross-platform data to create "tastemaking personas" (ie: Spotify listening data, Instagram likes, Facebook likes, onboarding surveys.)

Prototypes:
- Machine Learning training Chrome extension that replaces ads with "me.ai" product recommendations & feedback system.
- A curated shop that evolves and reacts to users cross platform data and Chrome extension training.


Team: Anand, Sisi, Kenny.